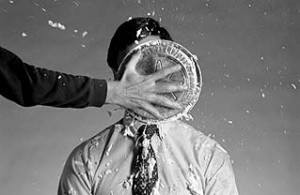 It's nothing personal. Back in late March after the Domain Madness 2 auction ended boosted by the sale of one domain: CamRoulette.com for $151,000, we were skeptics. Was that wrong? We were the only ones with doubts? While we certainly didn't dismiss the sale, we found it hard to believe, considering the availability of similar domain names for hand-registration but also the availability of category-killer names for the same pricing. We recently logged into Twitter almost a month after the auction only to find several messages from some of the top domainers firing at us for our story, apparently over a statement we made in our article:
If this big sale of CamRoulette.com is not a complete sham, then it will certainly be the success story of domain names in 2010 that demonstrates anything's still possible in this industry…
Could the new owner back out and have buyer's remorse over such a huge deal? Possibly. Could the bids have been bogus? Maybe. Things happen.
It created a firestorm of messages on Twitter, but not on our blog. Either way, the comment wasn't intended to imply that the seller Adam Strong was duping people, it was more of sticker shock at the sale price. We had our doubts, and we were wrong. Chances are in the future, we'll be wrong on other stories too — it happens.
We've actually covered the story ever since, and were the first to announce the launch of CamRoulette.com.
We write a blog. And we write about our observations and opinions. Plain and simple. We're happy to hear the criticism and complaints. But like we said, our comments are just our opinions, and shouldn't be taken as a shot.
However we do apologize to Adam Strong.
After floating our disbelief at the sale, it was definitely egg in our face. But it is awesome to see such a success story with a domain name that had little or no potential just a few short months ago.