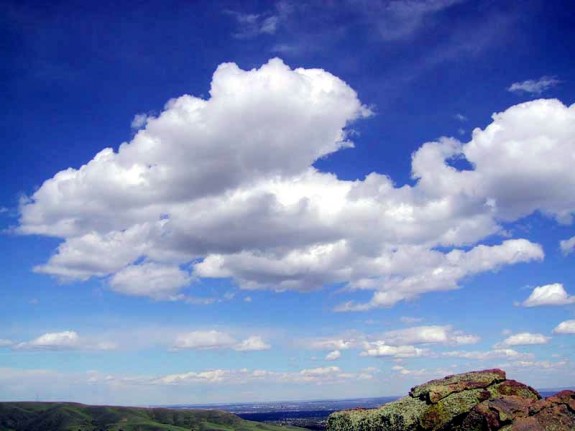 The late April news of Apple's purchase of the domain name iCloud.com has been making all the technology headlines.  Last year I wrote a story about cloud domains looking to be one of the hot trends in 2011 and it's certainly shaping up that way.  2011 could see many owners of cloud domain names floating on cloud nine.
If the reports are true, iCloud.com will be the top selling domain name in 2011 at $4.5 million, and you can bet the news already has sparked hundreds, if not thousands of more domain registrations with the word "cloud" in the web address. 
The Swedish cloud computing company Xcerion reportedly sold the domain, but at the time of this story, the URL still re-directs to Xcerion's cloudme.com (formerly icloud.com).  iCloud.com is just one of many cloud domains Xcerion still owns as Elliot Silver of Elliotsblog.com pointed out in a recent story — iCloudApps.com, iCloudNews.com, and others.  But dig a little deeper, and you'll discover the company owns other great cloud domains like businesscloud.com and mycloud.com.
2011 Hot Trend: Cloud Domains
The sale of iCloud.com puts the domain far ahead of the next top sale, runningshoes.com which sold for $700,000. 
To date, no publicly reported domain name sale in 2011 has broke the seven-figure mark according to Ron Jackson's DNJournal.  This time last year, three seven-figure sales had already completed — poker.org for $1MM, flying.com for $1.1MM, and photo.com for $1.25MM.  While there have been at least twenty six-figure sales in 2011, iCloud.com will be sure to generate more buzz when everything is said and done, just like last year's attention grabbing sales of slots.com and sex.com.
Do you own a cloud domain or i domain?  Use the comments to share your best with other readers. 
[image source: Wikimedia]