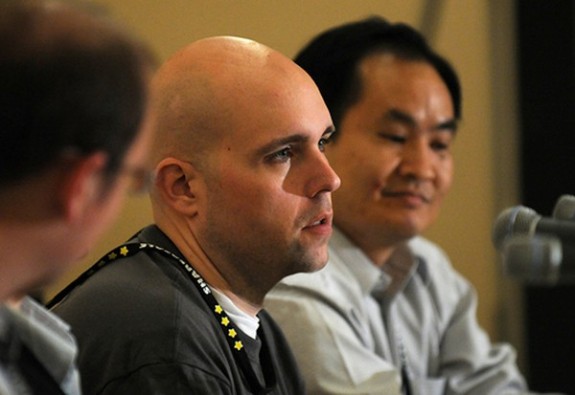 It's always interesting to hear the thoughts of people in the domain indsutry on how they buy and sell domain names.  Pay a visit to the Domaining.com website on any given day, and chances are you'll come across posts about different tactics of buying and selling web addresses. 
It's also good to hear other people's opinions outside of the domain industry, especially those who are some of the best at what they do.
Search engine marketer, Jeremy Schoemaker, who is one of the best in the affiliate marketing industry, recently posted a story about the topic of buying and selling called: Should I sell my website?  Jeremey decided to write the story — one of many he's written on the topic of domain names and websites — after receiving daily emails by readers asking him for advice.
Although the story itself is focused on the question of websites, he does devote part of the post to domain names.  Here's what he had to say about buying domain names:
If I am buying something then I have a set price that its worth to me. I wont pay a penny more during the first negotiation. Usually I will pay less. I don't care what people think the asset is worth to them.

The most money I ever paid for a domain was for Fighters.com. The domain broker originally was asking $250,000. I ended up paying $60,000 for it.(I had 75,000 in mind).

But more recently I purchased the domain freeseoreport.com for $250. The owner originally as asking $6500 for it. (I had $1200 in mind).

Linkcontrol.com was owned by buydomains.com and wanted $5200 for it. I negotiated it down to $1,000
Jeremy also discusses selling and how his company was recently offered over $250,000 for a website that is making less than 1k a month.
Head to ShoeMoney for the full story.