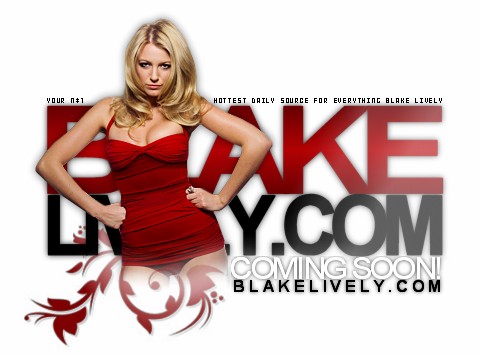 On Tuesday evening, nude photos that are rumored to be of Gossip Girl Blake Lively started circulating across the web.  Then Wedenesday night, 17 more pics hit the web.  According to TMZ, "Blake's people are adamant … telling TMZ the person in the pics is not Blake."
But now people looking to find more information and news about the "real" Blake Lively on the internet, will be hard pressed if they type in the web address, blakelively.com.  The website, which promises to be "Coming Soon" and be the 24/7 hottest source for everything Blake Lively, isn't owned by the star.  Instead the domain name is owned by a registrant called "oranges arecool XD" according to DomainTools. 
And BlakeLively.com isn't the only celebrity domain in the "oranges arecool XD" portfolio.  The registrant owns and operates other celebrity domains and websites including ladygaga.org, jennifer-hudson.com, beyoncegallery.net, mirandakerr.com, alilarter.net and dozens more.
This wouldn't be the first time a celebrity involved in some type of scandal doesn't own their name on the web, as seen in recent months with Charlie Sheen and charliesheen.com who eventually got control of his domain.
Will BlakeLively.com end up in the hands of the "real" Blake Lively through a purchase or domain dispute?
Time will tell, but chances are Blake Lively and her reps may finally be thinking more strongly about their internet image.