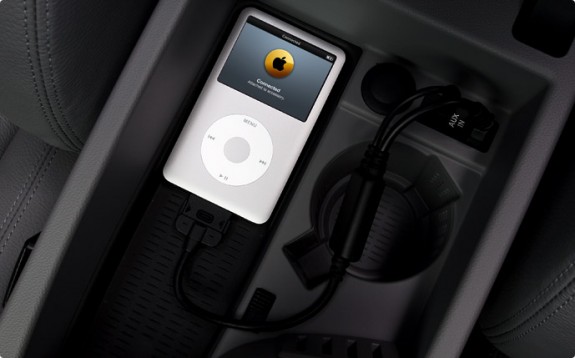 There are certain companies that attract more readers than others and Apple Inc. is one of them.
While I've written plenty of articles about Apple, this year's top Apple story and number three in the Top 10 Fusible stories of 2011, is the story of Apple winning the domain dispute over iPods.com which garnered attention from Mashable and even Techmeme.
Winning the transfer of iPods.com though, was just one of many big wins for Apple under the UDRP.
Apple won AppleiPods.com, MacBookPros.com, iPhine.com, and iPodHack.com in October.  The company also secured rights to iphone4s.com, iphoneporn4s.com, iphonesex4s.com, iphonexxxforce.com, iphone4s.com and other domains that were being used by an adult website operator. 
The list of complaints and wins in 2011 goes on and on.
But not every transfer of a name involved panelists.  
In mid-July, Apple acquired the domain names iPhone4.com and WhiteiPhone.com for an undisclosed amount.
And of course, the long awaited "official" confirmation that Apple had acquired iCloud.com from Xcerion also triggered an internet land rush for cloud domain names, a prediction I made in 2010 that came true.
As of today, Apple has no open cases with WIPO nor the National Arbitration Forum.  
But with Apple rumored to be releasing several new devices in 2012, expect to see plenty of domain disputes filed over domains like iPad3.com and iPhone5.com (two names the company doesn't own).