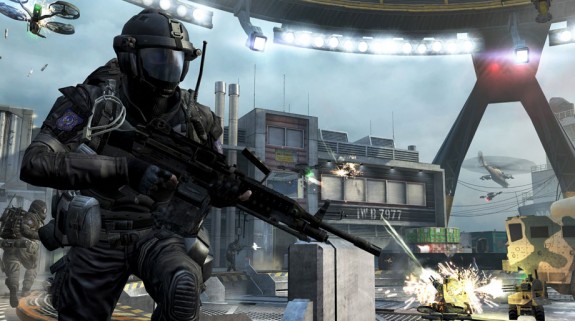 Activision went on a domain buying spree this week and registered several China-related domain names in what is likely related to the upcoming release of Call of Duty: Black Ops II.  The 2025 section of Black Ops II features a storyline based on a new cold war that has broken out between the United States and China.
On June 25, 2012, Activision added more than a dozen names to its portfolio like BlackOpsChina.com (Whois), CallofDutyChina.com (Whois) and ModernWarfareChina.com (Whois).
Among the registrations were also the English spelling of Chinese phrases like AnHeiXingDong.com, HeiseXingDong.com, JueShenGsHike.com, and XianDaizHanZheng.com.
Here's a look at the domains that were registered by Activision through the internet brand protection company MarkMonitor.
anheixingdong.com
anheixingdong.net
blackopschina.com
blackopschina.net
blackopsonline.net
bochina.net
callofdutychina.com
callofdutychina.net
heisexingdong.com
heisexingdong.net
jueshengshike.com
jueshengshike.net
modernwarfarechina.com
modernwarfarechina.net
modernwarfareonline.net
xiandaizhanzheng.com
xiandaizhanzheng.net
At this point, it's unknown how Activision plans to use these names or if the registrations are nothing more than the video game company protecting its IP.
Talking about this story: Joystiq, The Verge, Kotaku, VG247, GoNintendo, GameSpot, Game Rant, Shacknews and Lazygamer
(Image of Call of Duty: Black Ops II via callofduty.com)