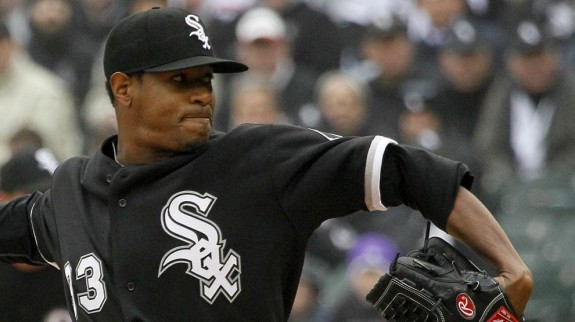 You might remember the sale of Sex.com. The $13,000,000 deal price in 2010 became the current Guinness World Record Holder for the world's most expensive domain name.
Now a somewhat similar domain has sold for an undisclosed amount of cash:  Sox.com.
Fortunately, for MLB Advanced Media (the internet branch of the league), the price tag was likely nowhere near the $13 million price tag, considering bidders passed on the name when it went up for public sale at DomainFest Global earlier this year with a reserve of $50,001 – $100,000.
According to DomainTools WHOIS records, the domain sox.com changed hands this week, transferring from Moniker Privacy Services to MLB Advanced Media, LP.  Prior to the sale, the name was parked with the domain marketplace Sedo, and had received dozens of offers in the past.
So now the big question is: Will Sox.com send visitors to the Boston Red Sox website or the Chicago White Sox website?  Or both?
In 2012, the Red Sox were one of the richest teams, with the third highest payroll of $173,186,617.  The White Sox ranked #11 with a payroll of $ 96,919,500.  If you go purely by dollar figures, it would appear the Red Sox may be getting the name.
Either way, it's unknown what plans the MLB has for the name.
At the time of this story, the domain does not resolve to a web page.
In May, Domain Name Wire wrote about the MLB acquiring Athletics.com, pointing out that the MLB has been paying a couple hundred grand per domain it acquires.  With any luck, the seller pocketed the same amount of cash.
(Image via MLB.com)