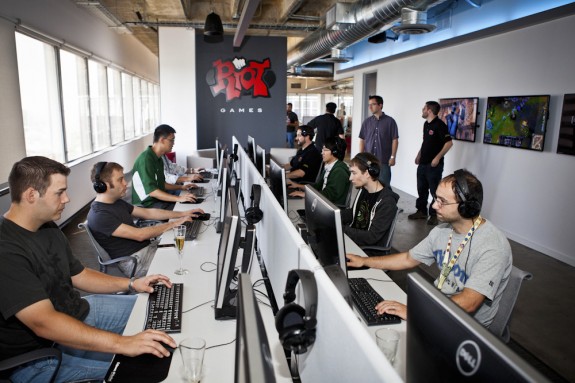 This is the second dispute over a LoL domain involving porn in some way

No graphic adult images or video were ever shown on the site

Over 27,000 global monthly searches occur for "League of Legends Porn"
In yet another domain dispute involving the 'League of Legends' name, Riot Games has won ownership of LeagueofLegendsPorn.com, a web address first registered in February 2012.
Although no adult content ever ended up on the website, Riot Games decided it wasn't taking any chances and filed Case Number D2012-1516 in late July with the World Intellectual Property Organization (WIPO).
While LeagueofLegendsporn.com never launched anything more than a harmless "Coming Soon" page, that's not to say there aren't any League of Legends porn-related sites online that use "leagueoflegends" in their web address.
According to stats provided by Google's keyword tool — there were over 27,000 global monthly searches for the exact term [League of Legends Porn], showing that there is a lot of interest.
And there are websites online that cater to those looking for LoL porn.
A simple Google search turns up sites like LeagueofLegendsHentai.com – a not-safe-for-work site that contains among other things, sexually explicit League of Legends' artwork.  Click on a thumbnail and you'll be redirected to an actual adult site, not a larger image of the picture.
Other adult-oriented websites online involve much of the same like lolhentai.com.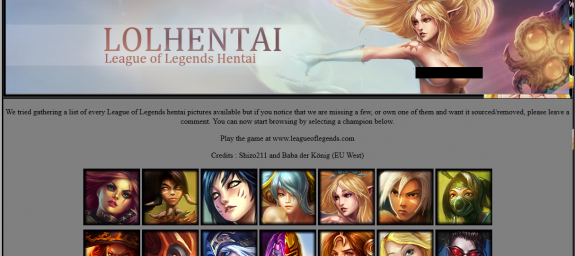 Considering the nature of the content on the 'Hentai' sites, it's surprising Riot chose to dispute a domain like LeagueofLegendsporn.com first.  [League of Legends Hentai] also gets over 40,000 global monthly searches, much more interest than "Porn".
As of right now, there is no public record of Riot filing a dispute against either of the 'Hentai' sites.
However, if Riot does decide to file complaints against other LoL adult-related domains, it could be a slam dunk based on its track record so far.
Riot Games is 3-for-3 this year including a recent victory that saw the domain LeagueofLegends.co handed over to the company before a decision was even reached by a panel.  The web address re-directed unsuspecting users to a Spanish porn site.
Details of the LeagueofLegendsPorn.com WIPO decision ordering the name transferred were not immediately available.  It appears the decision came down in late September, but was only published online at the WIPO website today.
At the time of this story, LeagueofLegendsPorn.com, according to Whois records, has yet to be transferred from the respondent Michael Brown to Riot Games.
Talking about this story: GameZone, The Verge and Joystiq
(Image of Riot Games St. Louis Office via riotgames.com)