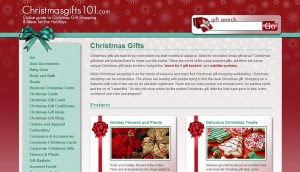 After losing out on the domain landrush of the 90s and early 2000s, many Domainers turned to alternate names – using "THE" starting at the beginning of the name or the term "101" at the end. 
With the popularity of social media sites other variations became in demand like "YOU" and "MY" starting at the beginning of the domain name and "TUBE" at the end.  Despite advice from Longtime Domainers saying you should own category-killer domain names – there are plenty of others who say the contrary – with proof to show that with some good development, it's worth it. 
Getting a start in the Domain Industry doesn't mean you have to feel inclined to only buy killer names, because you can buy names and develop them into moneymaking machines.  It's not just coming from us or other new domainers, it's coming from very successful companies who are doing it everyday.  While you might not be interested in registering less than category-killer names, it is ultimately less expensive than the alternative. 
Don't Take it from us – Check out Moxy Media
Moxy Media's publishing division operates over 300 websites according to their Corporate site – with each site providing consumers with information and access to products and services.  These sites get more than 15 million visitors per month and not all the traffic is coming from their category-killers like LawFirms.com, PlasticSurgeons.com, Dentists.org, or Chiropractors.org – it's also coming from unlikely websites that use domains like SwimmingPools101.com and DesignerHandBags101.com.
101 Provides a Great Niche, Especially for Developed Names
Moxy Media not only has the skills needed to develop domain names – but they also have the staff and resources to get the job done.  But instead of buying up all the expensive domains, they acquire and develop longtailed names and 101 niche names to boost their business.
Here's a shortlist of their 101 names that are developed along with some statistics.
Industrial101.com – >148,000 visitors per month
AllergyRelief101.com – >4,000 visitors per month
InsuranceGuide101.com – >3,000 visitors per month
MassageTherapy101.com – >19,000 visitors per month
SwimmingPools101.com – >5,000 visitors per month
DesignerHandbags101.com – >25,000 visitors per month
YourWedding101.com – >30,000 visitors per month
PictureFrames101.com – >3,000 visitors per month
FitnessGear101.com – >5,000 visitors per month
YourSkin101.com – >9,000 visitors per month
OnlineLearning101.com – >19,000 visitors per month
Want to learn how to build an Informational site?
Take a look at Moxy Media's informational websites and it might help you figure out things you can do to improve SEO, site layout and other innovative ideas.
We got hooked on 101 domain names about a year ago after reading about Moxy Media.  Mike Cohen pointed out their successful model in a story called "30,000 developed domains = hundreds of thousands of exclusive referrals and targeted leads per year… Cha-Ching $$$".