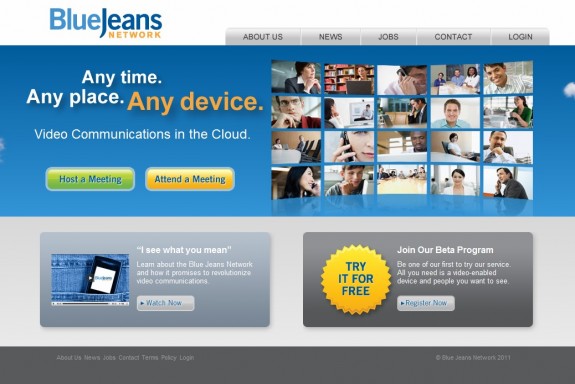 On the heels of the top domain name sale of 2011 that saw gamesforgirls.com sell for $500,000 to Gamegos, Garry Chernoff has confirmed by email today that he has sold another domain name which cracked the Top-10 year-to-date sales chart tracked by Ron Jackson's DN Journal. 
The domain name, bluejeans.com, changed hands earlier this week on March 24, and, no, it wasn't sold to Levi's. 
The domain which fetched $150,000 by Garry's NetIncome Ventures, was sold to Blue Jeans Network, a start-up that provides cloud-based conferencing services.   Blue Jeans Network has been using bluejeansnet.com as its site's web address.
"Blue Jeans" is probably not the first thought that comes to mind for cloud-based conferencing services, but for branding purposes, owning the domain should certainly help the company's online efforts to run a business online.
Garry Chernoff 2011 Domain Sales
Gamesforgirls.com and bluejeans.com aren't the only domain names that Garry Chernoff has sold in 2011 that rank in the top 10 sales of the year, so far to date. 
In early March, Garry sold the domain, doorhardware.com, for $85,000 to Dynasty Hardware.