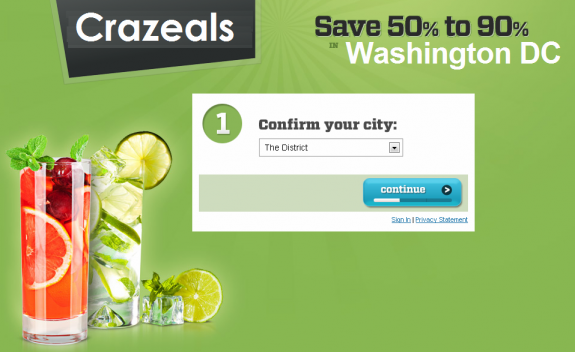 The daily deals website Groupon got its popular name by combining the words 'group' and 'coupon' together.
Now, as the company faces stiff competition from Google Offers and it prepares to go public, it looks like the company may have plans to provide even better deals called "Crazeals" (Crazy + Deals).
The company registered four domain names this past week hinting at a possible move to launch a spin-off site aimed at offering the best deals online.
The domain names included:
http://whois.domaintools.com/crazeal.com 
http://whois.domaintools.com/crazeals.com 
http://whois.domaintools.com/crazeal.net 
http://whois.domaintools.com/crazeals.net