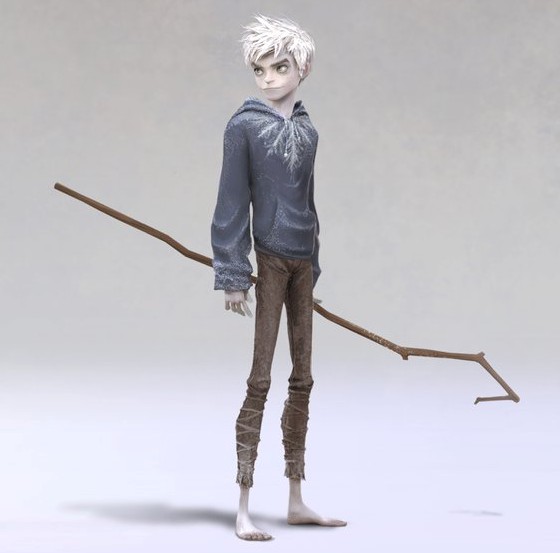 It appears DreamWorks Animation's Rise of the Guardians set to release in November 2012 may be getting a new name – one that more highlights the film's lead character 'Jack Frost' played by Chris Pine.
Formerly titled The Guardians of Childhood, then changed to Rise of the Guardians, in the past week DreamWorks Animation has registered well over a dozen domain names that hint at the name change like dreamworksriseoftheguardians-jackfrost.com, jackfrost.info, riseoftheguardians-jack.com and many more.
Here's a look at several of the domain names acquired this week by DreamWorks Animation:
dreamworksriseoftheguardians-jack.biz
dreamworksriseoftheguardians-jack.com
dreamworksriseoftheguardians-jack.info
dreamworksriseoftheguardians-jack.net
dreamworksriseoftheguardians-jackfrost.biz
dreamworksriseoftheguardians-jackfrost.com
dreamworksriseoftheguardians-jackfrost.info
dreamworksriseoftheguardians-jackfrost.net
dreamworksriseoftheguardians-jack.org
dreamworksriseoftheguardians-jackfrost.org
jackfrost.info
riseoftheguardians-jack.biz
riseoftheguardians-jack.com
riseoftheguardians-jack.info
riseoftheguardians-jack.net
riseoftheguardians-jackfrost.biz
riseoftheguardians-jackfrost.com
riseoftheguardians-jackfrost.info
riseoftheguardians-jackfrost.net
riseoftheguardians-jack.org
riseoftheguardians-jackfrost.org
According to the press release issued last January by DreamWorks, the epic 3D adventure will also star Alec Baldwin as North (Santa Claus), Hugh Jackman as Bunnymund (Easter Bunny), Isla Fisher as Tooth (Tooth Fairy) and Jude Law as Pitch (The Boogeyman).
[Updated on November 22, 2011 at 4:35am EST:  Looks like the domain names have nothing to do with the film title. DreamWorks Animation registered several more names with characters from the film in the domain like riseoftheguardians-sandman.biz, riseoftheguardians-bunnymund.biz, and riseoftheguardians-north.org]
(Photo of Jack Frost via Rise of the Guardians official Facebook page)