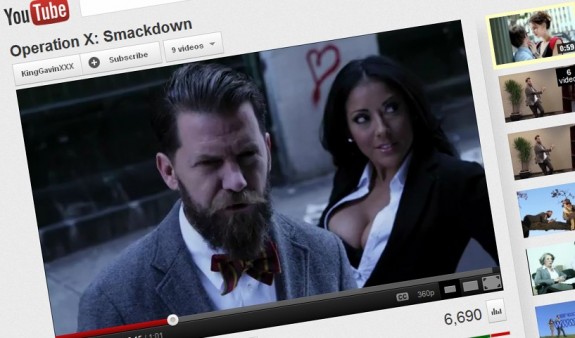 General availability of .XXX domain names began on December 6, 2011, following the sunrise and landrush periods.  The names are now up for grabs on a first come, first served basis. 
Many of the world's largest companies have secured their trademarks, including Google Inc. who is now the owner of YouTube.xxx. 
Yesterday, the domain name changed hands from the ICM Registry to Google Inc. according to WHOIS records. 
However, if you're expecting the world's top video-sharing site to rollout a new adult content channel, I have some bad news for you.  
YouTube.XXX is a non-resolving name. 
Google Inc. took ownership over a number of XXX domains through the brand protection company MarkMonitor, including Google.XXX, Blogspot.XXX and Picasa.XXX.
Discussion: Business Insider, CNET News, Punto Informatico and O Globo