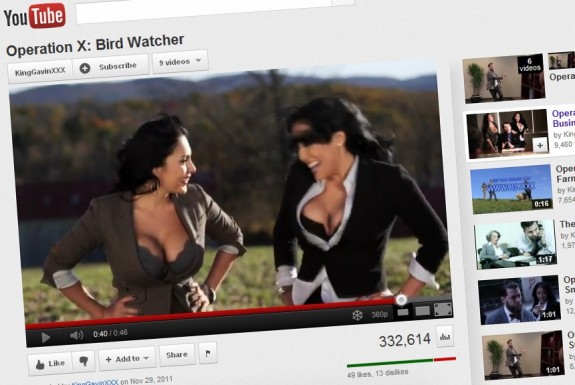 Until today, I'd only written two stories focused on .XXX domains, one in 2011 and one in 2012. 
The most recent story I wrote was published early New Year's Day and discussed the first .XXX dispute filed over the domain markafoni.xxx.
Though the internet has been flooded with details on .XXX domain names, it was my story on Google buying YouTube.xxx (as well as other names) that drew thousands of readers here to Fusible, after news publications like Business Insider and CNET cited the article.   
That's why the story is number four in the Top 10 Fusible stories of 2011.
Of course, headlines having to do with Google often draw attention, but if I had to guess, a small part of the draw was probably due to curious people, wondering if YouTube would actually launch an adult website.