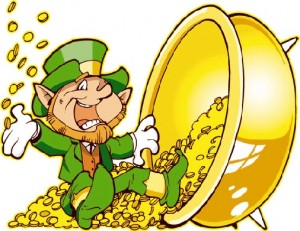 The Domain name Luck.com has managed to sell for a whopping $675,000 on Afternic.  The domain name originally registered in 1998 had a variety of landing pages.  Originally a website for an Outerbanks vacation rental, the owner was considering offers for the name as low as $50,000 back in 2002 according to Archive.org.
Instead of letting the name go for alot less, the owner finally got a highly lucrative payday.
Other Notable "Luck" Domain Sales
Luckys.com sold for $36,000 on GreatDomains in 2007 (parked)
LuckyStar.com sold for $30,000 on Afternic in 2007 (parked)
LuckyGame.com sold for $4,614 on Sedo in 2008 (online casino)
Luckyman.com sold for $3,675 on Afternic in 2008 (gimmick site)
LuckyClub.com sold for $2,909 on Sedo in 2008 (doesn't resolve)
LuckyVoice.com sold for $2,000 on NameJet in 2008 (Karaoke club)
Plans for Luck.com?
It doesn't appear the name has changed hands yet, but it's anyone's guess what's in store for the name. Chances are with that kind of investment, an online casino may be in the works (similiar to Lucky.com).