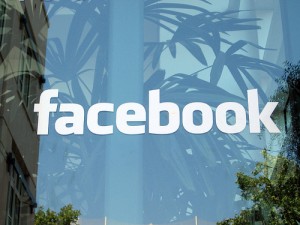 FWCEBOOK.COM, an obvious typo of FACEBOOK.COM, hit the Sedo auction block and is being sold to the highest bidder.  At the time of this posting, the current high bid is $1,150.
Virtual Investments LLC who own about 45 other domains, listed the name for sale — but there are literally dozens, if not hundreds or thousands of more Facebook typos listed on Sedo.
Interestingly, while the Offer Description states the typo has "Great Traffic.  Growing Double Digit Percentages Each Month", that's NOT the case. Unless we're missing something: the traffic doesn't even register a blip on Compete.
New Owners in For a Surprise
The new owners might be in for a rude awakening if Facebook decides to go after typo domain names of their popular trademark. While the term Facebook was a dictionary term long before the company established itself online – the company has several trademarks.
Facebook either has had no luck, no merit, or no concern for typo domains, at least in the case where the 'a' in Facebook is swapped with a different letter. Either way, traffic appears to be soo insignificant for these versions of typos, despite the web site's popularity.
Have you seen other Facebook Typo Pages?
Here's a look at other websites based on a typo of Facebook.com. In these examples, we simply substituted the letter 'a' with every letter of the alphabet. In some of the examples, the URLs redirect to sites like quizready (pictured above) or Adult Friend Finder – and several of the typos have recently expired and are getting ready to Delete via Dynadot.
Overall, most of the typos in the 'a' position have such a low amount of traffic that they dont' register on any traffic meters.
Fbcebook.com – redirects to furisdead.net
Fccebook.com – parked page that redirect to Amazon.com
Fdcebook.com – parked at Sedo
Fecebook.com – parked page
Ffcebook.com – parked page
Fgcebook.com – affiliate landing page
Fhcebook.com – parked page (which has recently expired at Dynadot.com)
Ficebook.com – parked at Sedo
Fjcebook.com – parked page (which has recently expired at Dynadot.com)
Fkcebook.com – parked page (which has recently expired at Dynadot.com)
Flcebook.com – parked page (which has recently expired at Dynadot.com)
Fmcebook.com – parked page (which has recently expired at Dynadot.com)
Fncebook.com – parked page (which has recently expired at Dynadot.com)
Focebook.com – registered, but doesn't resolve
Fpcebook.com – parked page (which has recently expired at Dynadot.com)
Fqcebook.com – redirects to quizready.com/?sov=4852
Frcebook.com – affiliate landing page
Fscebook.com – redirects to quizready.com/?sov=4852
Ftcebook.com – parked page
Fucebook.com – parked at Sedo
Fvcebook.com – redirects to Adult Friend Finder
Fwcebook.com – currently at Auction on Sedo
Fxcebook.com – parked at Sedo
Fycebook.com – parked page
Fzcebook.com – parked page