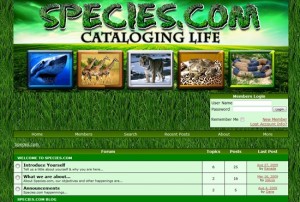 Great Domains has announced the sale of Species.com.  Over the years, the Endangered Species Fund of Canada operated a website on the domain that accepted donations to help protect endangered species like Amur Leopards, but wind the clock back to the late nineties and the owner of the big ticket domain, listed the domain for sale for just $1,400. 
Domain names back in the nineties at times sold for rockbottom prices – which many gawked at, while others like Rick Schwartz gladly paid.  Like Rick's purchase of Men.com for $15,000 in 1997, which he later sold just three years later in 2000 for $1.3 million.
Depending on how much confidence you place on Valuate.com appraisals – the domain name is valued at $476,000 – which makes the domain name a steal at $37K ten years later when it was originally listed for under $2K.