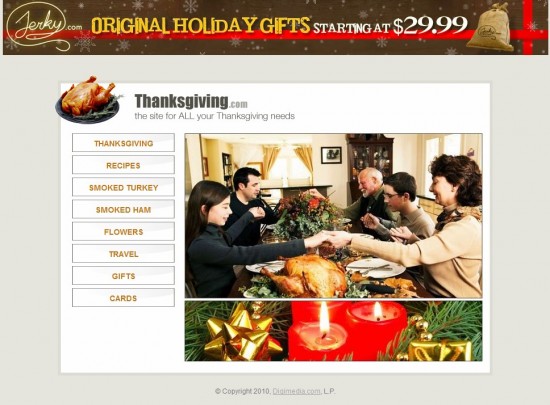 Kevin Ham of Reinvent says: 'We leverage our existing network of domains to test these ideas by moving our enormous volume of internet traffic towards these prototypes. It's a uniquely powerful – and different – spin on the incubator model and one we're quite excited about.'
Being owners of some of the world's best type in domain names, companies like Reinvent can easily launch a web site by leveraging the power of their type in traffic.  
In May 2010, during the pre-launch phase of Reinvent's GoodNews.com, a group buying site, Reinvent had a splash page built in to thousands of the company's domain names that displayed a sign up form for GoodNews.com.  Traffic to GoodNews.com spiked from around 1,000 visitors per month to over 45,000 visitors within a month's time.
Even today, users may type in the web address of any of Kevin Ham's domains such as mother.com, and along with monetized ads users will see an embedded GoodNews ad in the center of the page.
Domain investors leveraging the power of type in traffic
Kevin Ham isn't the only domain investor and developer that uses the same strategy. 
Open up your browser and type in a url for any of Scott Day's parked domains, such as thanksgiving.com, and you'll see a Holiday gift ad for Digimedia's Jerky.com – a site that sees a rise in traffic during each holiday season.
Frank Schilling has been using the same killer strategy for the launch of Note.com. 
A message at the top of the web site reads: 'Note.com is an experimental social networking app syndicated across our network of 1000s of websites and is accesible by nearly a million people every day.'
Thus far, many of the world's top domain investors are using the strategy as part of marketing their newly developed properties.  A strategy that would likely cost other companies a lot of money to test out new ideas.