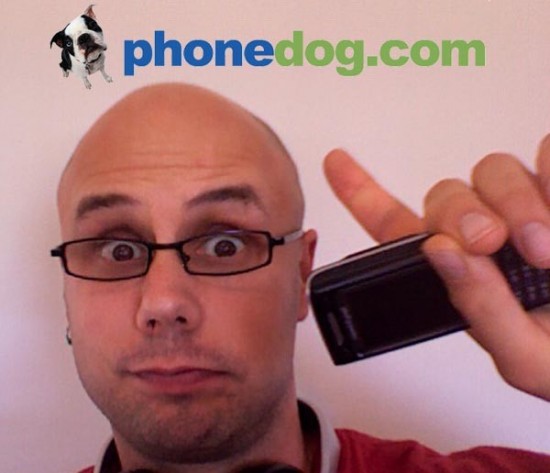 Several days ago, PhoneDog LLC, a mobile news and reviews resource that attracts more than 2.5 million unique visitors each month, put out a call to readers to help find a domain name for its forthcoming social media site that will cover Twitter, Facebook, Foursquare, GetGlue, and other social networking sites.
The contest which ended on Saturday January 15th, 2011 at midnight, attracted nearly 200 entries on the public site, but with a private survey also made available to contestants the number of entries was likely much higher.  If a domain winner is selected, PhoneDog will award them $200 in cash.
The rules for the contest were simple.  Two of the most important rules were that the domain name is available and that it ends in .com. 
Here's a look at the rules.
Make sure the domain name is available. (Check www.godaddy.com to know if it's available.)
Domain name must end with ".com"
Please do not combine more than two words when choosing a name. e.g., TheSocialNetwork.com is three words, thus, would not qualify.
Be creative! Think outside the box! Think about names that are catchy, unique, and memorable.
Feel free to play with the spelling of words. e.g., Instead of scribble.com you could suggest skribble.com
Feel free to combine words together to form a unique name.
Please do not use any words associated with the word "Dog"
A number of words were eventually excluded from consideration, such as social, dog, and phone.
As of yesterday, dozens and dozens of suggestions were left on the web site ranging from syncinit.com to whassuppeeps.com, phonehydrant.com to techlightbulb.com, myfriendsarephones.com to spaceeater.com.
Though running an online contest is a great idea, it's strange that PhoneDog didn't keep all submissions private, given that suggested names might be snapped up by readers as was the case for names like mediadog.com.
Others used the comments to simply plug their own names they were trying to sell.
It should be interesting to see whether PhoneDog goes with an available domain name or an aftermarket name. 
Given the company's success, it shouldn't have any problem affording a name on the aftermarket.  However by the looks of the company's other online properties, it's writing good content, not owning a premium domain name that has determined its success. The company owns and operates other properties like TmoNews.com, DroidDog.com, and BberryDog.com.