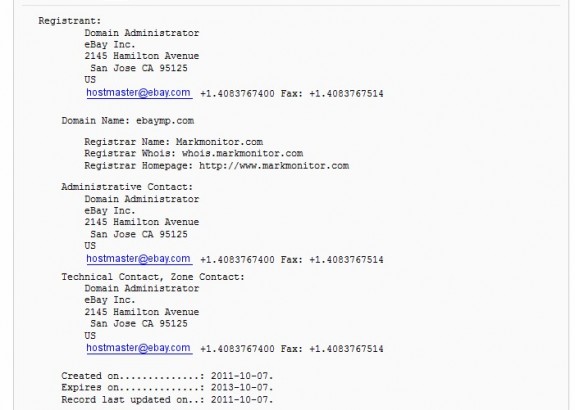 eBay Inc. registered three domain names on October 7: eBayMP.com, eBayMP.net, and eBayMP.org.
In the last few weeks, eBay has acquired several domains such as Software Foundation names and "eBay Insights" names, none of which resolve to a website at the time of this story.
It's possible the eBayMP domains were purchased to showcase the integration of PayPal and Magento, an open source e-commerce platform that was acquired by eBay over the summer.
The "M" standing for Magento and the "P" for PayPal.
It's a slight stretch, but with the X.Commerce Innovate Developers Conference next week, eBay is expected to unveil how it is weaving together PayPal and Magento.