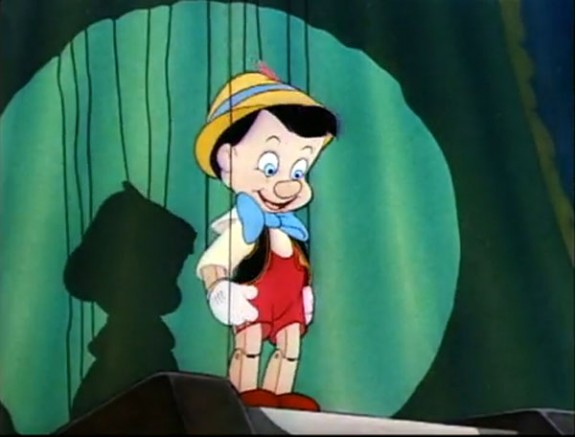 It's only speculation, but according to several new domain registrations made through the internet brand protection company MarkMonitor, it appears a new Pinocchio film could be in the works.
On November 22, pinocchio-the-movie.com, pinocchiofilm.com, pinocchiothefilm.com, and thepinocchiomovie.com, were all privately registered to DNstination Inc, the WHOIS privacy service provided by MarkMonitor.
Currently, none of the domain names resolve to a web page.
While the company behind the names is not officially known, MarkMonitor is well-known for providing brand protection services to more than half the Fortune 100 companies in the world.  And considering Disney Enterprises, Inc. owns several "Pinocchio" trademarks, it's nearly certain that Disney is the registrant.
Though nothing has been officially announced by Disney, the new domain registrations hint at a new movie in the making.
At the same time the Pinocchio domains were registered, another batch of names were privately registered with MarkMonitor, alluding to another film called "The Gold Mist".  Here's a look at those domain registrations:
gold-mist-movie.com
goldmist-movie.com
goldmist-themovie.com
goldmistfilm.com
goldmistmovie.com
goldmistthemovie.com
thegoldmistmovie.com
(Photo of of Pinocchio from the trailer for the film Pinocchio – 1940 via Disney)