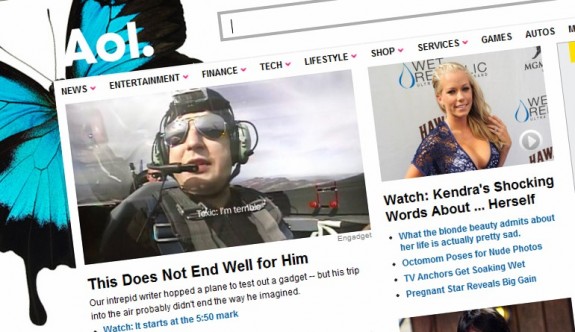 AOL is getting ready to add yet another website called "Mandatory" to its growing network of online publications.
On March 14, 2012, AOL Inc. submitted a trademark application (Serial Number: 85569293) with the United States Patent and Trademark Office for "Mandatory" for a website featuring information on men's lifestyles.
AOL even got the dot-com domain name to go with the website: Mandatory.com.
According to Whois records, AOL Inc. became the registered owner of Mandatory.com earlier this month, which at the time of this story does not resolve to a web page.
And Mandatory.com wasn't the only related domain AOL picked up.  Earlier this week, the company acquired several typos of mandatory.com like madatory.com and manatory.com.
Here's a look at the full list of typos:
mamdatory.com
manatory.com
mandaory.com
mandaotry.com
mandatoru.com
mandatoryg.com
mandatoryh.com
mandatorys.com
mandatoryy.com
mandatoty.com
mandatoy.com
mandatoyr.com
mandatroy.com
mandetory.com
mandtaory.com
namdatory.com
As of today, AOL has not officially announced "Mandatory", but with all these moves we can expect to see something soon.
[Update 1 on March 29, 2012 4:09 AM EST:. AOL has unveiled Mandatory.  See screenshot below.]