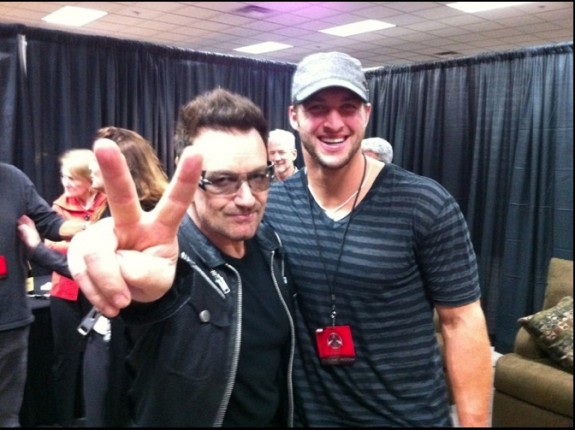 While Tim Tebow won't be starring in the ABC reality series "The Bachelor", the NFL quarterback who is headed to the New York Jets could have another reality show lined up, according to several private domain name registrations through the brand protection company MarkMonitor.
On March 21, names like TebowTakesNewYork.com (Whois) and TebowTakesNYC.com (Whois) were registered by MarkMonitor, who counts among its clients E Entertainment Television which broadcasts Kourtney and Kim Take New York. 
E!'s own EOnline.com is registered through MarkMonitor.
While this is all speculation, Tim Tebow is going Hollywood and has signed with talent agency William Morris Endeavor, the agency confirmed to The Hollywood Reporter.
Other domain names also on the list of registrations include: tebowtakesnewyork.net, tebowtakesny.com, tebowtakesny.net, and tebowtakesnyc.net.
(Image of Tim Tebow hanging out with Bono at U2 Concert via TimTebow.com)