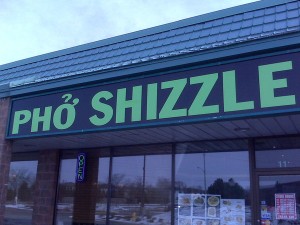 If you ever thought you owned some funny domain names, you should check out some of YummyNames.com's domains. 
Here are some we found:  RateMyFarts.com, DoggyPoop.com, TheButtocks.com, TheDumbBlonde.com, MyNuttyFamily.com, IdiotRegistry.com, SkankDog.com, and the list goes on.
As their site says, if you search and don't see that perfect domain you're looking for, there's no need to panic. They'll do a custom free search, and chances are they'll find it.
They've also got some great names if you do searches, including Backs.com, Veggies.com, Vampires.net, Camels.com, Mammal.com, Chimps.com, Caving.com, Widower.com, Wrestler.com, DietFood.com, Privates.com, Divorced.com, Evolution.net, Relics.com, Charro.com, Humble.com, Ballads.com, Burmese.com, Beagles.com, Moth.com, MyGym.com, PawnShops.com and hundreds of more.
They also own some "Domain" names.
thedomain.com  
domainmail.com  
domainltd.net  
domainpark.org  
domainbids.org  
knowdomain.com  
rundomains.org  
domaintoday.com  
domainbids.info  
listmydomain.net  
printdomains.com  
quickydomain.com  
domain-lists.com  
metrodomains.com  
selectdomain.org  
perfectdomain.net  
domainhosting.org  
domainkeepers.net  
domainersdiary.com  
shoulderdomain.com  
classicdomains.net  
domain-leasing.org  
perfectdomains.net  
domaininvestors.org  
excitingdomains.com  
domainfiltering.com  
domainsbackorder.com  
getyourowndomain.com  
namingyourdomain.com  
quicksaledomains.com