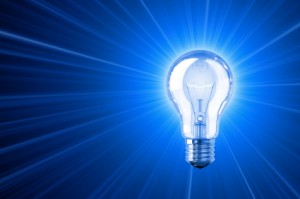 Finding domain names on the aftermarket, especially on auction sites can seem daunting but it doesn't have to be. 
There are a number of pay-services that can help you find better domains and provide statistics alongside them.  But have you considered using the Search or Advanced Search features on websites like SnapNames and NameJet? They're easy and free to use and you'll be surprised by what you can find that others have not. 
While the aftermarket search tools don't provide much in the way of stats, it doesn't take years of experience to spot a good domain.
If you prefer to pay for services instead of finding the information on your own, that's one way and it can certainly be timesaving – but the technique many follow is to simply use the site's search engine in a variety of ways.  For example, watch what others are bidding on, then search for similar names that are expiring that have 0 or few bidders.
Get Acquainted with NameJet's Improved Advanced Search Engine
 
Far from being an advanced search engine, NameJet's search feature has come along way in the past year.  You can start finding names without having to pour through the drop lists using keywords that interest you.  Have you seen some of the names that people bid on?
Take a look at RankMyDoctor.com and RankMyHospital.com on NameJet right now.  Both names are in PreRelease and head to auction on April 16th, 2010.  Both names have over 40 bidders each.  Neither domains have pagerank nor traffic, but both names have seemed to grab the interest of buyers – dozens of them.  These names don't interest us at all, but it's an interesting example of what you can find on NameJet if you're looking for similar names – or if you can't afford to buy RankMyDoctor.com once it heads to auction.
Take a look.
A simple search on the keyword phrase "rankmy" will show you there are several domain names starting with the keyword "rankmy" on NameJet that have 0 bidders and all go to auction the same day as RankMyDoctor.com.
RankMyPhysician.com
RankMyNursingHome.com
RankMyChiropractor.com
RankMyInsuranceCompany.com
RankMyWord.com
RankMyWall.com
All of the names with the exception of RankMyWall.com and RankMyDoctor.com hold an appraisal value according to Valuate.com – with RankMyWall.com appraising at $45 and RankMyDoctor.com appraising at $35.  The rest of the names in the list (including RankMyHospital.com) all appraise at $0.  Maybe these names are catchy or someone has plans in mind, but with as many bidders as they have, they will probably auction off at an overvalued price.
Using the site's own search tool is easy and free and quick.  Search on keywords without bids that interest you.  We regularly search on keywords like "Military" and watch the name up until minutes before its backorder due date, then snap it up for less than $100 since no other bidders got involved and we didn't place a  bid prematurely.
The keyword "social" also appears to be on the drop and attracting bidders.  A simple search at NameJet shows results like Socialtips.com with 0 bidders and SocialMedias.com with just 2 bidders.  SocialMediaJobs.net is also listed with 0 bidders.  These names aren't necessarily great or even good, but the point is, once in awhile you'll discover names that are great or good that no one else has uncovered.
If you've got the time, hunting for a domain name on the aftermarket, can be easy and fun, especially if you've already got keywords in mind.