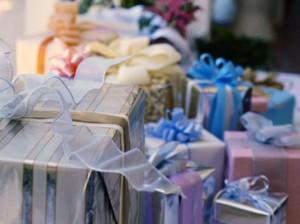 Sedo GreatDomains has been ringing up some significant sales recently. The premium domains auction site and parking program, also reported the sale of MusicVideos.com for $250,000. The competition for auction sites and domain parking programs has heated up over the last few years, but Sedo continues to beat the competition.
The new owner of the category-killer names (WeddingGifts.com and WeddingGift.com) has not been revealed while the registrant information points to Sedo Transfer Service – but the pair of Wedding Gift names managed to attract one savvy investor – who moved to acquire both the singular and plural to own the .com category.
The keywords "Wedding gifts" was searched globally (exact match) in the month of January approximately 110,000 times, while "wedding gift" was searched over 40,000 times. For comparison purposes, "birthday gifts" was search just over 130,000 times globally and "gifts" reached 1 million searches.
Other Notable Wedding Domain Sales
Weddings.org sold for $34,500 in 2008 in a Private Sale
WeddingPlace.com sold for $16,000 in 2008 on Afternic
WeddingChocolates.com sold for $12,611 in 2006 on SnapNames
GayWedding.com sold for $10,100 in 2008 on Sedo
WeddingCatering.com sold for $10,000 in 2007 on Moniker
WeddingGift.net sold for $3,600 in 2008 on NameJet