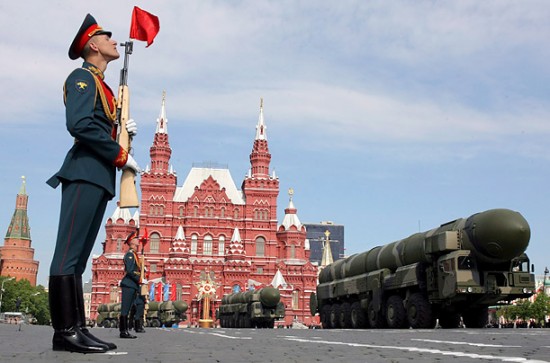 The mystery buyer of Russia.com who purchased the domain name for $1.5 million in November 2009, still hasn't done much of anything with the domain name except park it on Godaddy.  New Media Holdings Co who run a GeoDomain Network sold the name.  It seems like a waste to spend that much money, only to park it at Godaddy.  Unless of course, the buyer is an investor looking to sell the name for a much higher price – or, the buyer has big plans that just aren't ready to unveil. 
In March 2010, traffic to Russia.com was a measely 1,350 unique visitors.  So despite the great domain, type in traffic is very low.  Search engine traffic on the other hand is huge.  Last month the global montly search volume for russia was 1,000,000.
Russia.net by the way, displays a mysql error page.  Russia.org is a parked page that displays sponsored listings.  Russia.ru, a developed website, gets about 30,000 visitors per month.
A reader suggested the owners of Vodka.com may have been the mystery buyers of Russia.com, but that no longer seems to be the case.