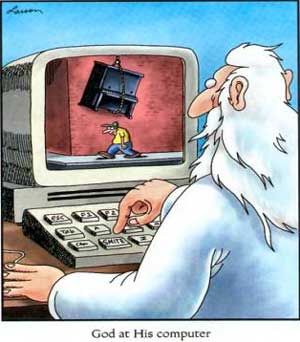 With hundreds of thousands of names, and an entrepreneurial team, based out of beautiful Vancouver, it seems the development of Kevin Ham's Gospel Media Network has taken a backseat in the development pipeline.  Although Reinvent has been busy at work launching sites like Vancouver.com, BlackFriday.com, and GoodNews.com, the Gospel Media Network that was conceived in 2000, hasn't changed in years. 
In 2008, work of developing out the sites in a progressive and integrated manner was said to be taking place according to the site's About Page.  But things are much the same with the domain names and website.
According to the DNJournal cover story by Ron Jackson in May 2008, "Ham's initial infatuation with the Internet stemmed from his belief that it would be the ultimate tool for spreading the Gospel. "In 1993, a professor from the University of Illinois at Urbana-Champaign told me how this new communication tool, email, would be very important in reaching people all over the world and this new browser, Mosaic, would allow people to share their knowledge with the world very easily. He told me that it would be a very powerful tool in the sharing of the Gospel of the Bible. This really made me think that I needed to understand what the World Wide Web, the Internet, was all about,"..
Development Costs Money
 
Ron Jackson also wrote in the cover story, "He also had an even bigger over-riding vision – creating the world's largest gospel media network – a dream that he knew would also require a lot of money to realize."
It looks like the Gospel Media Network has got to take a backseat until some of Kevin's other properties takeoff so that he can fully fund and develop the Gospel Media Network properties.  At this rate though, with what seems like a talented development and entrepreneurial team at Reinvent, his dreams might not be too far away.
If you haven't checked it out, the Gospel Media Network is made up of some great domain names:
God.com
Messiah.com
Heaven.com
Trinity.com
Christians.com
Rapture.com
GospelMusic.com
Catholicism.com
Jew.com
Baptism.com
Buddhists.com
Christ.net
BibleCollege.com
Religion.com
Satan.com
Armageddon.com
MyBible.com
Muslims.com