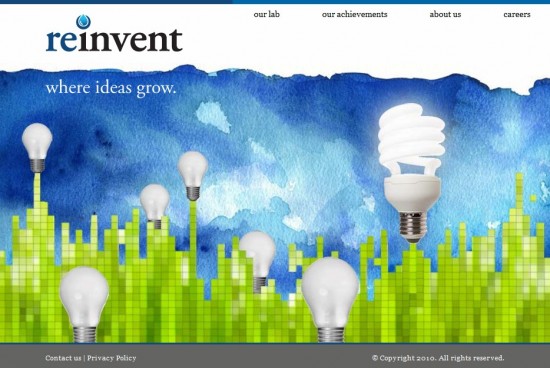 As Kevin Ham's company Reinvent continues to evolve as new ventures are launched, the company's web site has been receiving facelifts.
The new web site look, showcases the company's domains and now links to Reinvent's developed properties on the Our Lab page – with clickable links to GoodNews.com, BlackFriday.com and Vancouver.com.
According to the company's site, Reinvent wants "to move fast and capitalize on opportunities, so we hope that we can get working prototypes in approximately six weeks or less." 
What's next for Reinvent?
There hasn't been news on any additional startups.  With Black Friday right around the corner, Reinvent has been working to partner up GoodNews.com (the company's group buying service) with BlackFriday.com for the 2010 Holiday season. 
It's anyone's guess what's next for Reinvent.  The company owns nearly 600,000 domains including category-killing names such as:
Laptop.com
Backpacks.com
Vouchers.com
Notebook.com
BabyGifts.com
Suits.com
HDTV.com
CarSeats.com
Earrings.com
CheapTravel.com
LCD.com
DigitalCamera.com
God.com