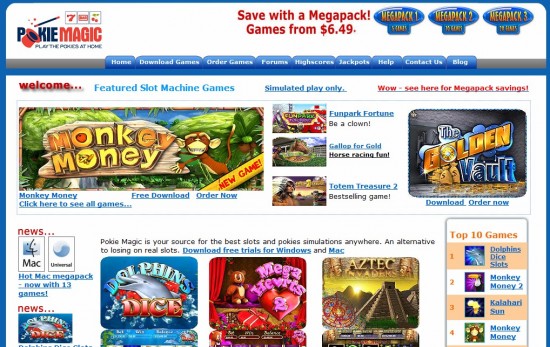 Today, Sedo posted the sale of Pokie.com for $40,000.
The current registrant is Darren Jackson of Sydney, Australia.  Plans for the domain name are unknown at thie time since the domain name doesn't resolve at the time of this story, but one possibility are the owners of PokieMagic.com.  From what I've learned about "pokies", it's quite possible there are plenty of potential buyers in Australia who may have plans for launching an online poker game site.  So, PokieMagic.com could be a stretch. 
However, PokieMagic.com is based in the same city as the owner of Pokie.com and the website offers online slot simulations and "pokies" – as they're called.
What does "pokie" mean?
In case you're wondering what the term "pokies" means, the term refers to "poker machines" in different parts of the world, like Australia. 
Aside from "poker machines", "pokies" also refers to certain women's anatomy poking out of the clothing they are wearing, particulary in cold weather.