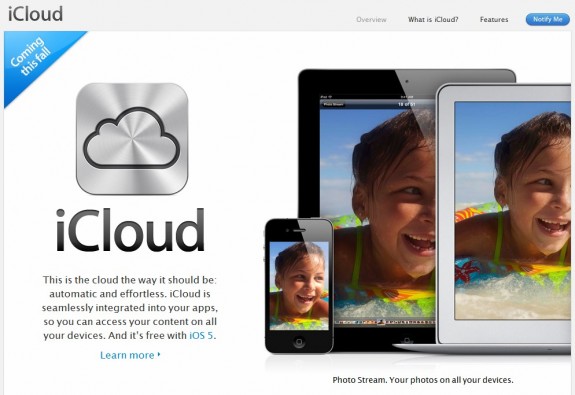 As news of Apple's unveiling of the iCloud at the Worldwide Developers Conference (WWDC) on June 6 reached the masses in the news and on the internet, the pace of domain registrations with the word "cloud" in the name picked up. 
The single day demand for 'cloud' domains finally peaked the day after the kickoff of WWDC on June 7, with 758 new domain registrations tallied. 
As I wrote about on June 1, the long awaited "official" confirmation that Apple had acquired iCloud.com sparked a mini internet land rush for cloud domain names, a prediction made by many in 2010.  448 cloud domains were registered on June 1 alone, with well over 100 of the names including the keyword "icloud".  News of Apple's iCloud has even prompted people to file new trademark applications for words lik gCloud, YouCloud, and CloudStream.
According to DomainTools' Trademark Alert service, the tool I used to track the numbers, June 8 recorded 720 new registrations, but by Saturday June 11, registrations had dropped to 316.
The cloud craze has seen thousands of new registrations in a couple weeks time, and there's no shortage of questionable domains that make you ask yourself, "What was that person thinking?", as noted by the Editor of DomainGang in a recent post.
Here's a look at the 758 domains registered the day after WWDC, with a big chunk of registrations centered on "icloud".