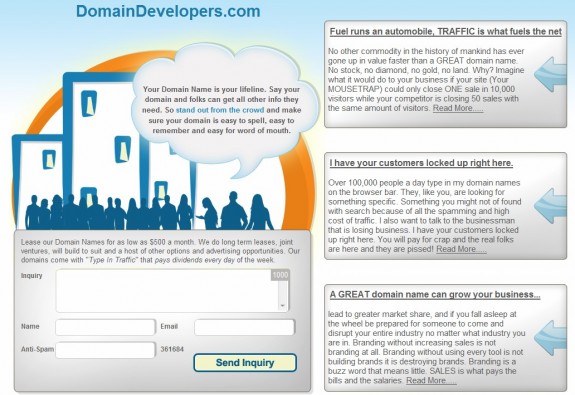 Domain names within Rick Schwartz' portfolio have been undergoing a transition to a new landing page format that's not operated by a third-party parking company, but rather his own website, DomainDevelopers.com.
DomainDevelopers.com up until earlier this month, pointed to WADND.com, the World Association of Domain Developers which held its first meeting in 2004 and announced in April on their website that Moniker had been stripped of its registrar seal of approval.
The new landing page design, which can be seen on sites such as tradeshows.com and topsecret.com, focuses on sending the message that domain names are the lifeline for every business.
The landing page has an inquiry form to generate leads. 
Visitors who are drawn in by the compelling call to actions, will be taken to Ricks' blog when any of the Read more… links are clicked.