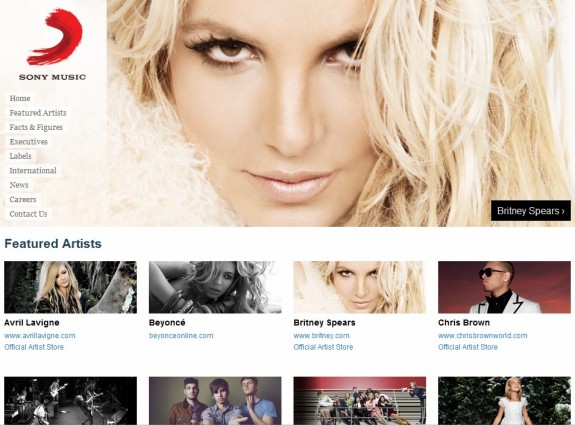 This holiday season you may be able to give and receive music as gifts through Sony's MusicGifter.com.
On September 20, Sony Music Entertainment registered the domain name MusicGifter.com for a yet-be-announced project.
There are music gifting options online already available, for example, you can give an receive gifts through Amazon's MP3 store.
Back in August, Streaming music service Rdio launched two new music gifting options – physical gift cards and online credits, as reported by TechCrunch.
At the time of this posting, MusicGifter.com does not resolve to a web site.
Here's a look at the Whois record.
Registrant:
        Domain Administrator
        Sony Music Entertainment
        550 Madison Ave. 
         New York ny 10022
        US
    
    Domain Name: musicgifter.com
        Registrar Name: Markmonitor.com
        Registrar Whois: whois.markmonitor.com
    Administrative Contact:
        Domain Administrator
        Sony Music Entertainment
        550 Madison Ave. 
         New York ny 10022
        US
    Technical Contact, Zone Contact:
        Domain Administrator
        Sony Music Entertainment
        550 Madison Ave. 
         New York ny 10022
        US