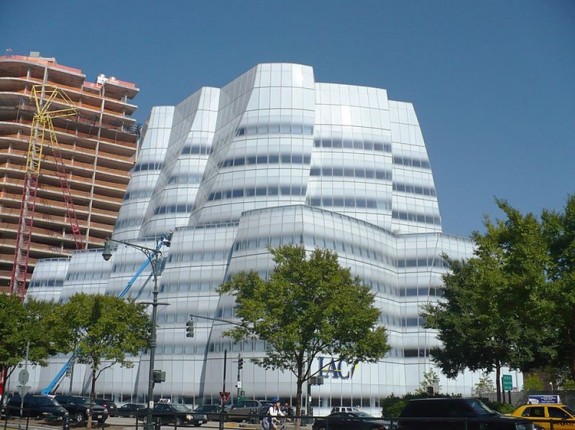 New York-based InterActiveCorp, the internet company which owns some of the most popular destinations on the web such as Ask.com and Match.com, appears to be working on a new business called 'Coolica'. 
Now this is purely speculation since IAC hasn't announced anything, however, it appears the company has been acquiring domain names like Coolica.net, Coolica.org and Koolica.com through the internet brand protection company MarkMonitor.
Coolica.net, Coolica.org and Koolica.com were all registered on November 2.
While the domains remain hidden behind WHOIS privacy, the tell-tale sign that the names belong to IAC, is that the name servers for all three WHOIS records point to IAC's own name servers: laxsns01.iac.com and nycsns01.iac.com, as shown in the picture below.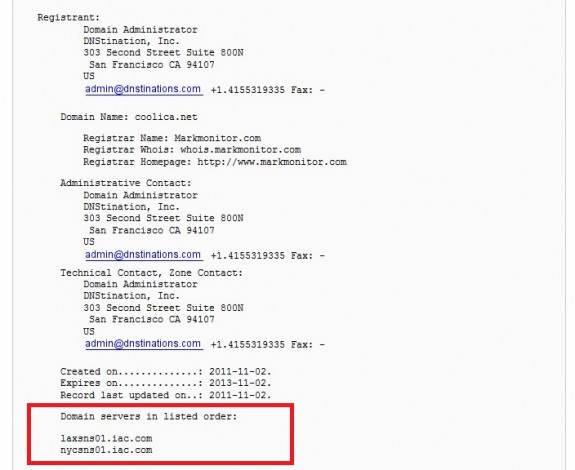 Unfortunately, IAC is so far missing one component – Coolica.com. 
The domain name is currently owned by Ron Sharon-Zipser who has been the registrant since 2009.
(Photo of IAC/InterActiveCorp Headquarters in NY City via XalD)