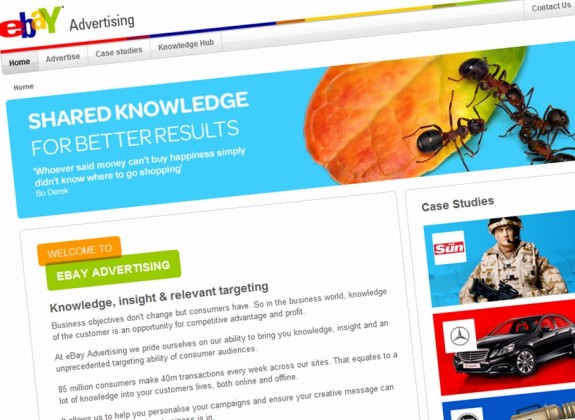 On December 23, eBay Inc. registered three domain names: eBay-ads.com, eBay-ads.net, and eBayads.net.
The domains, all purchased this week, hint at the possibility of eBay doing something more with ads that it displays on its websites, such as eBay.com.
In 2009, eBay replaced its Yahoo text ads with Google's ads. 
Though it's fun to speculate, the domain registrations may be nothing more than part of the company's IP strategy to keep others from using the names.  
As of today, eBay does not own eBayads.com.  The name, according to Whois records, is currently in Redemption Period, after its owner in China let the name expire.  
Redemption period usually means the name has about 30 days before its released by the registrar and either available for public registration or sent to one of the drop-catching services.