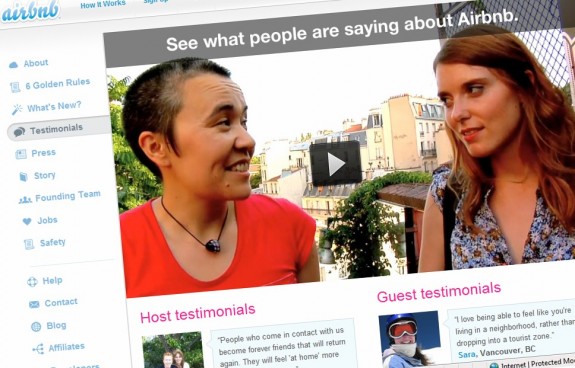 When a company that doesn't own many domains goes out and registers some odd names, it's usually safe to say it's up to something. 
That's what Airbnb did.  The web service that connects people who have space to spare with those who are looking for a place to stay, went out and registered two new domain names this week: WhoisAirbnb.com and Who-is-Airbnb.com.
Airbnb has had its share of controversy this year, after one of its customers' homes was ransacked. 
Despite the PR crisis that followed, Airbnb has managed to bounce back and since its launch in 2008, has booked more than 2 million nights.  Some speculate the company will file for an initial public offering next year.
Just what will WhoisAirbnb.com be used for?
Will it be a new service?  Will the company launch a separate site to help tell its story and build more trust?  We'll keep an eye out.
Today, the domain WhoisAirbnb.com forwards to the company's website. 
Both domain names were registered with the internet brand protection company MarkMonitor on December 27.
Here's a look at the Whois record (no pun intended) for WhoisAirbnb.com.