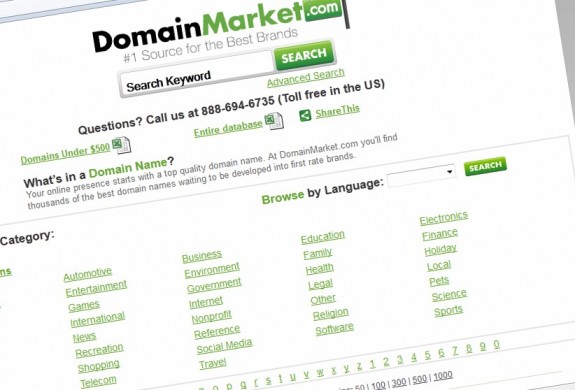 Mike Mann, the founder of several online companies like SEO.com and Phone.com, drew a lot of attention this week after telling fans on his Facebook page that he bought thousands of domain names that weren't registered and were available to anyone that wanted them.
The story, first reported by blog DomainGang, has drawn a lot of interest from the domaining community.  The story was followed by The Domains' editor and domain investor, Mike Berkens, who reported that Mann had bought 11,000 domains, which led to a long discussion in the comments section.
As you may already know, it turns out the number is actually around 13,000 new domain registrations.  That, according to Mann.
"13,140 is the real total from yesterday, a few thousand the day before, and today will be normal at about 300," wrote Mann on his Facebook page on April 18.
Then, early this morning, Mann provided another Facebook update saying, "The whole batch of 13,000 cost about 100K. 10% of those names start with letter A including below. So is this group worth $10,000? Then you will know if this is a good investment overall. Also I am not claiming this is my best investment, just clean up work that will be somewhat profitable in the long run."
If you're curious as to what domain names Mann hand-registered this week, here's nearly the entire list for your reading convenience, which I pulled from the DomainTools' site Daily Changes.