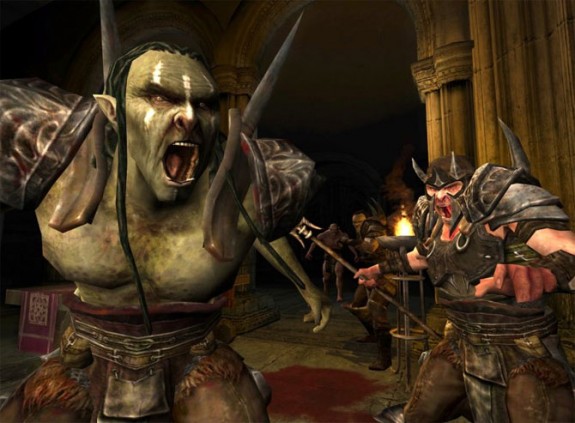 In March 2012, Middle-earth Enterprises (a division of The Saul Zaentz Company), registered domain names hinting at a "Legends of Middle Earth" game.  Those domain names were publicly registered through the internet brand protection company MarkMonitor.
Now, this week, a handful of domains have been privately registered through MarkMonitor that indicate a game by a different title may be in the works: Guardians of Middle Earth.
On May 1, guardiansofmiddleearth.com (Whois), guardiansofmiddleearthgame.com (Whois), guardiansofmiddle-earth.com (Whois), and guardiansofmiddle-earthgame.com (Whois), were all registered.  Given that Middle-earth Enterprises is a known-client of MarkMonitor, it's safe to say that the company is behind the registrations.
At the time of this story, none of the domain names resolve to a web page nor has there been any official announcement about a "Guardians of Middle Earth" game.
The Hobbit, an upcoming film based on J. R. R. Tolkien's novel, is set to be released in December 2012.
[UPDATED May 30, 2012:. Warner Bros. Interactive Entertainment revealed Guardians of Middle-earth, a multiplayer online battle arena game set to be released in the fall 2012.]
(Image of The Lord of the Rings Online)