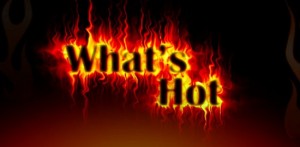 So you may of thought advertising exchange websites were fading away along with PPC, but following the sale of Admedia.com for $50,000 on Sedo recently and the buzz over the ad.com sour deal, 'ad' domain names nevertheless have been selling strong on the aftermarket.
The name AdFactory.com is still in the Sedo Transfer service, so the new owner hasn't been revealed, but there are several candidates.  One candidate is The Ad Factory who runs their website on the URL: adfactorycs.com.  Chances are the Ad Factory name will be used for a company offering design services, which it seems better suited for, instead of 'ad exchange' services like DoubleClick, but we'll have to wait and see.
Ad Domain Name Real Estate Going Up In Value
If you own a prime 'ad' domain name, your real estate might be going up in price. Several of the ad names that have been selling have been used for ad exchange websites.  With online ad sales down, 2009 could still turn out to be the strongest year ever for online ad sales according to The New York Times.  With ad sales continuing to expand, more players might jump into the Ad Exchange game of offering a platform for buying and selling ad impressions – and owning a prime "Ad" domain may help give their business a marketing edge over a competitor.
Other notable "Ad" domain sales
Admedia.com – sold for $50,000 earlier this month
Adbuy.com – sold for $5,500 in June on afternic
Adslot.com – sold for $9,000 in April on sedo