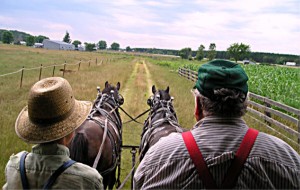 Nowadays, you get alot of people telling you Domaining can only be done with lots and lots of money, rather than doing it on the cheap.   Everything is so focused on the short-term and huge profits that there's not a lot of focus on hand-registering names and the long-term — at least from what we've been hearing.
But did you know that for $10 or less you can still hand-register names that could break records in terms of sales some day just like some of the names purchased years ago that are selling today?
Domaining: Patience can be the Key, not always money
Due to the fact that not everyone has lots of money, most of the new domainers getting into the field, can't afford to buy the candy dotcoms of the world or even lesser names worth $25,000.   But did you know even some of the Big Time domainers who got into domaining in the nineties still hand-register names?
They're still using some of the same tactics that helped them to get rich years ago.
Just because you don't have thousands of dollars, doesn't mean you have to miss out. Lots of new domainers are doing the same – and if you don't think any of the big time Domainers aren't still doing it, take a look.
The Castello Brothers
On DNUnderground in a story that appeared online yesterday, David J Castello offered the following comments about some debate over a quote by Rick Schwartz, which also highlighted their hand-registration tactics:
it's not all about people like Rick or me and my brother who got our names in 1995-1997. Every year we also hand reg names that we could easily flip in no time for 500%-1000% profit, but we hold them for long term gain/development. Even the best stock can't do that.
Rick Latona
In an interview with Chef Patrick that appeared online in November 2008, Rick Latona admitted he could very well be one of the most prolific hand-registering domainers:
I hand registered 4000 names in the last 30 days. I am finding new ways to make money on HR names all of the time. You'll find out what I'm registering now, years from now when I'm trying to sell them. I can give you a clue though, they are all .com names or ccTLD names. I never touch mobi, info, biz or alternative gTLD names. ccTLD names have a lot of growth potential.
If you have $500 or less, give it a shot
Chances are pretty good that a number of the big time domainers who don't talk about hand-registration, are still just as involved in the business of hand-registering names as they were 10 to 15 years ago.