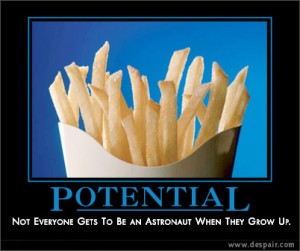 YummyNames owns dozens of them, Mike Berkens owns literally hundreds of them.  "The" niche names are the focus of many buyers, even selective ones. 
In this week's DNJournal Sales Report there were some four figure sales of "The" names including theintroduction.com and thethesis.com.
Is there interest?
According to NameBio, notable sales in 2009 included:
thePrivateDetective.com $1,000
theJob.com $15,000
theExpert.com $2,560
theShapeofDays.com $1,655
theLove.com $11,000
Have you taken a look at Mike Berkens' MostWantedDomains.com? He owns tons of them.  And there are some good ones, even some funny ones.
TheBartender.com
TheBastards.com
TheBestShit.com
TheBeerBong.com
TheBlonde.com
Mike owns hundreds more and of course, it's probably no suprise to many since he runs the popular blog TheDomains.com.
YummyNames owns dozens of the names ranging from theHills.com to theOpera.com.
You Can Still Find Plenty of Them for Hand-Registration
A lot of "The" domain names definitely have potential, even if it's longer term down the road.