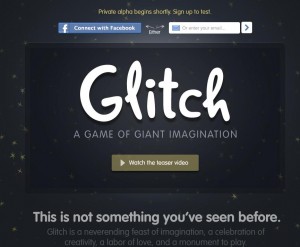 The massively-multiplayer game "Glitch", which is playable in the browser and built in the spirit of the web according to the website has launched their official website announcing the soon-to-launch game which will be in Private alpha shortly. 
 Though it's most likely one heck of a coincidence, the website announcement just went online today – a day after we revealed Glitch.com was acquired by the former founders of Flickr for their secret project Tiny Speck. 
Our story ran on the popular Domain Industry web site Domaining.com.
We tweeted @Stewart, one of the founders of Tiny Speck yesterday and also emailed the News Tip to TechCrunch yesterday as a follow up to their July story that discussed the Tiny Speck project. 
AND TODAY: TechCrunch's lead story is none other than –
Tiny Speck Uncovers Glitch, A New Flash-Based Massively Multiplayer Game
A quality backlink from a web site like TechCrunch never hurts, but unfortunately there was no mention of the News Tip we sent yesterday afternoon.
While it looks like the folks at CNET have been eagerly awaiting to publish their story, it seems to be quite the coincidence that after we post our story, that TechCrunch puts out the news today. 
Either way, the premise for the game looks interesting and for the seller of the domain Glitch.com, they made a $16,000 profit before fees.   Below is a screenshot from the Glitch Teaser video.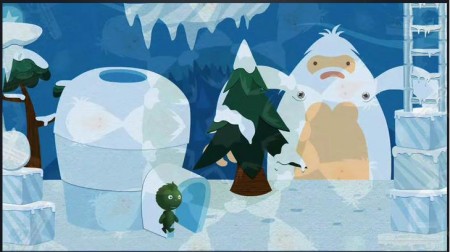 From the Domaining angle, there are a lot of great backstories to domain names: Glitch.com is another excellent example.