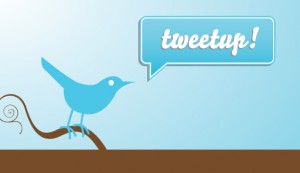 You heard it here first: the domain name Tweetup.com has been sold to a major company.  Idealab who help create and operate technology companies including Cooking.com, Blogged.com, InternetBrands and many more legacy companies like eToys, recently acquired the domain name Tweetup.com from Jonathan Kossmann.
While many domain name sales are made public each week, for every single one, there are many many more that go unreported on sites like DNJournal and NameBio.
The sale of Tweetup.com did not go unnoticed for us.
The domain name's registration record was last updated on March 3, 2010, and the previous owner confirmed the sale of Tweetup.com via email last night with us, but wasn't able to disclose anything further about the transaction or the price.
Domain sales, many of which go unreported, are happening all the time.
How did we find out about the sale?
We were lucky enough to receive substantial offers suddenly on our internet property Tweetups.com which we had acquired on the aftermarket in 2009. The influx of offers made us curious to see what other Tweetup-related domain owners were up to, and when we typed in Tweetup.com, the URL redirected us to Perfect Market, a company of Idealab that helps publishers create value from their online content.