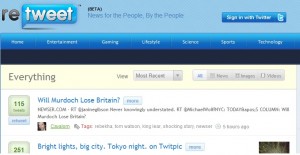 We've written about Retweet.com plenty of times here on Fusible.com, from the domain name accidentally listed for sale on the Expiring Domain Marketplace Namejet, to its rise in popularity, to its eventual sale on Flippa for $250,000 USD. 
Concerning the sale, it took a long time for the transaction to take place, but now the story has an ending.
Earlier this week, the registrant record for Retweet.com was updated.
The buyer?
Dollar Rose Holdings LTD
49-53 North Steyne Road
Manly, New South Wales 2095
Australia
Ever heard of them?  There isn't much information on this company, at least that we can find.  However, the website DollarRose.com has a Coming Soon page online, but the registrant record is privacy protected, so we can't say for sure whether it's the company who purchased retweet.com. The domain dollarrose.com was registered on February 7, 2010.
It appears no one else has covered this story yet (not TechCrunch, not Mashable, no one) as the transaction took weeks to complete — but in the world of Twitter domains, this is big news.
What about the URL shortening service?
 
By the looks of it, Retweet.com's URL shortening service hosted at RT.NU, still belongs to the founders of Retweet.com: Mesiab Labs.  It's unknown whether the sale of Retweet, included the service.  At this point, it doesn't appear so.