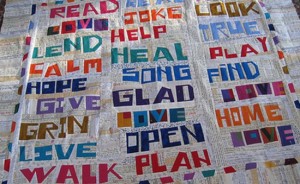 In September 2008, Reece Berg acquired the domain name LLLL.com for $7,900 through Sedo and for a short time ran a blog about LLLL domain names on the website.
The blog included a pricing guide and entries about the LLLL market.
Reece ran a number of sites inside the domain industry, many of which redirect, sold or have gone offline like DomainNameScams.com.
On his original WordPress blog called the 4 Letter Noob, he wrote an article in October 2008 that described his plans for the name.
I've been wanting to get back on the LLLL.com blogging scene for awhile now and finally have the right name for the job. Beginning in November, LLLL.com will give you the lowdown on LLLL.com investing and will bring back the LLLL.com price guide which has been noticeably absent for a few months now.
Reece established himself as a LLLL expert – creating an excellent resource in the LLLL pricing guide he published, so it's disappointing the blog is no longer online.  Though the 4 Letter Noob blog hasn't been updated since 2008, there is still alot of useful information and interesting statistics from 2007/2008.
Reece's LLLL blog appeared on Domaining.com, and even asked for guest writers to keep it going, until he finally sold the domain name through Rick Latona's Brokerage and Auction House at Latonas.com, raking in $4,600 in gross profit (before fees) in little less than 2 years.
The name was acquired by RevenuePartner.com.