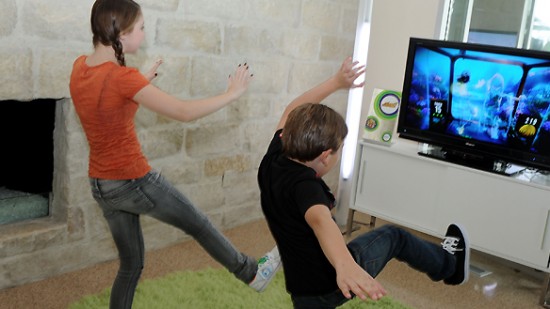 Microsoft launched Kinect, the controller-free add-on for the Xbox, earlier this month.  The device is expected to be popular this holiday season and Microsoft aims to market it to a wide audience, not just hardcore gamers. 
The peripheral was first announced in June at E3 2009 under the code name: Project Natal, and once again, Microsoft, like many major companies who have launched products, doesn't own the domain name: Kinect.com.
As one reader points out, Microsoft does however own Kinect.net and .org, but not owning the .com, means the company will be losing a lot of type in traffic.  Microsoft has also acquired Kinect.co.
About Kinect
Kinect.com has been registered since the nineties.  Today, the domain name Kinect.com re-directs to CAHG.com, a company that helps others grow their leadership brands.  Here's a snippet from the CAHG web site:
Kinect is embracing our rapidly changing marketing environment. In fact, we are leading the way to give you and your brand the competitive advantage. We create strategic global e-solutions for healthcare professionals, patients, and consumers. Our expertise is in strategically partnering with clients and developing measurable market-moving interactive solutions at every phase of a brand's life.

Kinect is widely recognized as a global leader in interactive marketing and promotion and serves as the Interactive Agency of Record for many market-leading brands in the US, Europe, Asia, South Africa, and the Middle East.
Considering the domain is difficult enough to spell, you'd think Microsoft would've gone with a different name.  Or even a different typo of the word 'Connect'.  Microsoft did register xboxkinect.com which redirects to its kinect web site,
But in 2010, expect plenty of type-in traffic to head to Kinect.com and Connect.com.