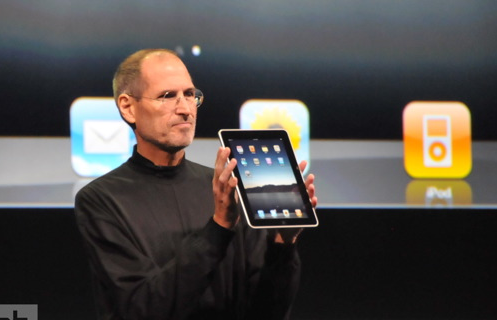 The current owner of Tablet.com, known among the domain community as Mrs Jello, appears to have purchased the domain name in 2005 for $71,000.   This year there has been a significant rise in interest in 'tablet' domain names with the launch of Apple's iPad. 
We were the first to report about Aron Meystedt's acquisition of Tablets.com last week, a story that appears to have gone largely unreported within the domain community and elsewhere, for the most part.
Tablet computers are hot and the 2010 holiday season should help in determining just how hot they are compared to traditional computers.  But despite the interest in tablet computers, the number of publicly reported domain sales does remain low. 
Tablet.com Appraisal
So, with all the tablet-hype, can you guess what the domain name tablet.com appraises for?
According to Valuate.com (which is powered by Estibot), the name appraises at nearly $1 million.  $906,000 to be exact.
How does Estibot appraise domains? 
While there isn't too much information revealed, here's an explanation from the Estibot web site:
EstiBot uses a vast amount of data, including but not limited to previous sales data, keyword data, CPC data, type-in data along with a statistically generated algorithm to arrive at the most accurate domain value.
The appraisal doesn't seem too far fetched, given the level of interest in tablet computers and the growing number of competitors.
One of the most recent sales that was publicly reported, was the sale of Tabletcomputer.com in 2010 at Monkier/DFG2010 for just $26,000.  The appraisal for tabletcomputer.com now sits at $70,000.