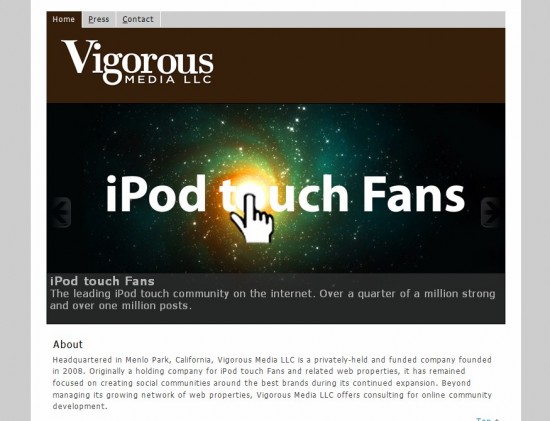 iFans.com sold earlier this week for $10,000 at Sedo GreatDomains.  Vigorous Media LLC, purchased the domain. 
Headquartered in Menlo Park, California, Vigorous Media LLC is a privately-held and funded company founded in 2008. Originally a holding company for iPod touch Fans and related web properties, it has remained focused on creating social communities around the best brands during its continued expansion.
The company runs iPodtouchfans.com, which enjoys some serious traffic.  According to Compete, the site received nearly 500,000 unique visitors in a single month in 2010.
But with all the hype the site has created and with the number of trademark issues in the news, it appears as though the company may have purchased the name to rebrand its popular web site, in the event Apple goes after them. 
The company already renamed the site to Multi Touch fans.  But to strengthen its brand, iFans.com is much better.
At the time of this story, iFans.com re-directs to iPodtouchfans.com.
iPod touch is a registered trademark with The United States Patent and Trademark Office. 
Vigorous Media owns a slew of similar domain names.  Here's a look:
iPadimo.net
Androidpie.com
Appstoreinstant.com
iPhonefanatics.com
Touchzune.com
Hacktheipodtouch.com
Multitouchfans.com