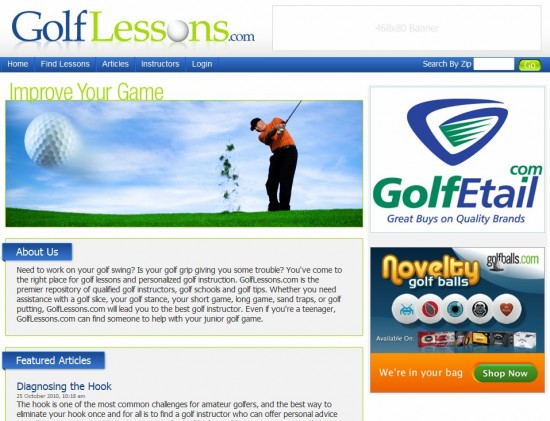 There have been a series of articles in the news and blogs lately about National A-1, but I'll touch on some different news by National A-1:  a new site launch. 
While work is still underway for National A-1's Contests.com, a domain name the company purchased from Yahoo! for $380,000 in 2009, the company has also been launching other domain names. 
The latest in National A-1's development pipeline – GolfLessons.com, a domain the company acquired in February for $65,000 at Moniker/DFG2010. 
Currently, the site is set up as a repository of qualified golf instructors, golf schools and golf tips.  The site also allows golf instructors, golf schools and golf courses that offer golf lessons to register their business with GolfLessons.com for free.