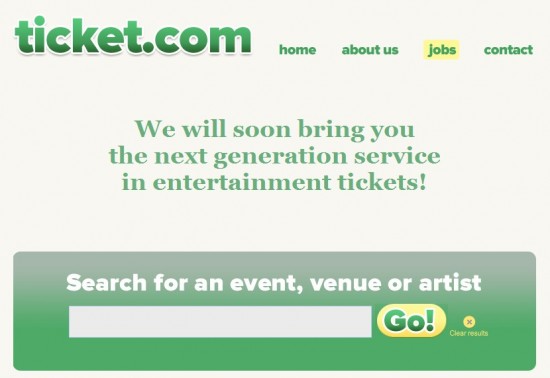 'Ticket.com has been a parked domain for a long time. We have an ambition to turn it into a major destination for the discovery of entertainment events and purchasing tickets.' 
That's straight from the lips of Ticket.com. 
Ticket Commercial Limited, which operates Ticket.com, is hiring, developing, and working to bring the site live, soon.  A four-page web site is now online and the company is looking to hire a team of professionals who can execute fast.
On October 16, 2009, the domain name Ticket.com sold for $1,525,000 through Afternic.
Sure, Tickets.com would be a better name to own and operate, but keep in mind, Ticket.com is a subsidiary of Braganza AS, a Norwegian investment company with investments in the airline industry and tourism industry.
The company also knows a thing or two about web sites.  Stay.com, is 70% owned by Braganza AS, which was nominated by TIME Magazine in 2010 as one of the 50 Best Websites worldwide.